The International Conference on Renewable Energy Research and Application (RERA 24) is poised to debut in 2024. Scheduled to transpire from the 28th to the 29th of February 2024. The stage is set in the picturesque city of Thi-Qar, located within the hospitable borders of Iraq. This dynamic event's esteemed host is the College of Engineering at the University of Thi-Qar.
At the forefront of the global discourse on emerging advancements, RERA 2024 is set to take center stage as the premier international forum dedicated to exchanging ideas and insights in the realm of Renewable Energy. This conference serves as a conduit for the convergence of experts, scholars, and practitioners from across the globe, all united by a common vision of fostering progress.
Submission of full manuscript 6 Nov. 2023
Submission Deadline 5 Jan. 2024
Acceptance notification 30 Jan. 2024
Camera-Ready submission 28 Fab. 2024
Conference 28-29 Feb. 2024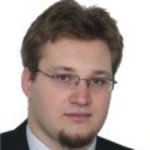 Dr. Balázs Plesz received MSc. degree in Electrical Engineering from Budapest University of Technology and Economics (BME) in 2006. He received his PhD degree in 2016, at the Department of Electron Devices where he worked as an assistant research fellow since 2008. Since 2017 he holds a position as an associate professor and is heading the Laboratory for Semiconductor Technology of the department. He participated in several national and international research projects, with his research interests focusing on the process technology, metrology and modelling of photovoltaic devices.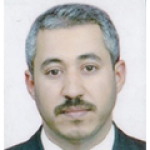 Dr. Rafid Maallak Hannun Alsalih, a distinguished professor, holds a Ph.D. in Thermal and Power Engineering from the University of Basra, Iraq, and conducted research at Cardiff School of Engineering, UK. He earned an M.Sc. in Renewable and Solar Energy Engineering from the University of Technology, Baghdad. He's a seasoned professional with affiliations like the Thi-Qar Engineering Consulting Bureau and the Iraqi Engineers Union. He's a seasoned professional in Renewable Energy Sources and Thermal Engineering.
As an academic visitor at Cardiff School of Engineering, Dr. Alsalih has authored 54+ scientific publications spanning journals and conferences. He's guided twenty-three postgraduate students, showcasing his commitment to education. His contributions extend beyond academia, with six engineering patents to his name, reflecting innovation and practicality in addressing challenges.